How to use Fraction Calculator?
First of all, you need a smart device with an active internet connection. Because our tool is online and you can only access it if you have the internet on your phone or laptop. After that, open the Fraction Calculator and follow the instructions below.
1. Select Fraction Type
Our tool supports two types of fraction calculation.
Simple Fractions
Mixed Fraction
Yes, our supports both types of calculation. So, you don't have to find another calculator to do the mixed number calculation.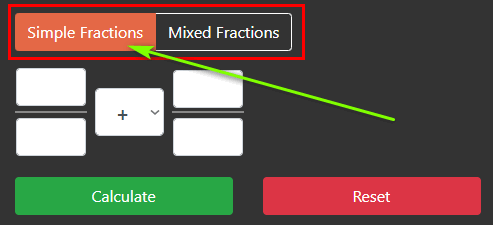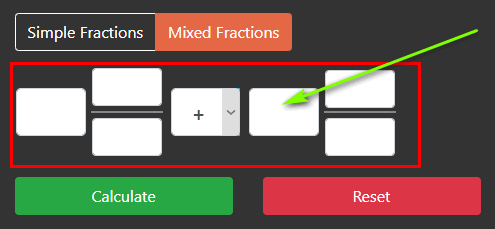 2. Enter Fraction Values
The next step is to enter values inside the empty fields. If you choose simple one then you have to enter 4 values. But if you choose the mixed one then you need to enter 6 values.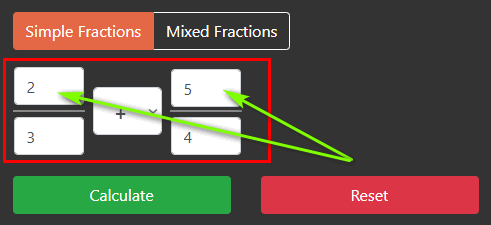 3. Select Operation
Our tool supports four operations to perform.
Addition
Subtraction
Multiplication
Division
So, choose the operation that you need to perform between two fractions values.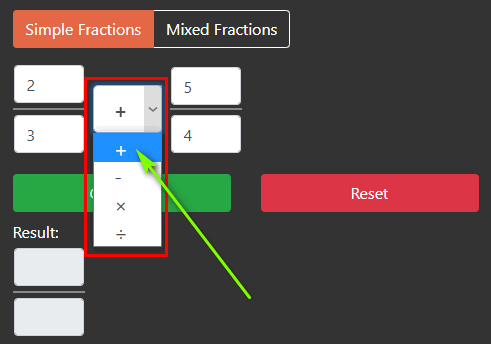 4. Start Calculation
Lastly, click on the "Calculate" button to start the calculation process. Also, you can use "Reset" button for recalculation.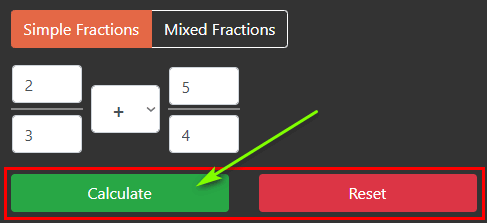 5. Get Output with Calculation
As a result, you will get the final output. Also, you will get the full calculation with entered values at the bottom.